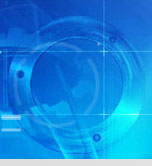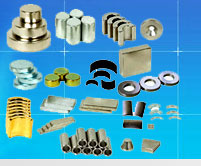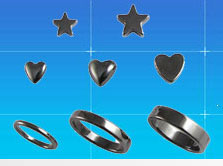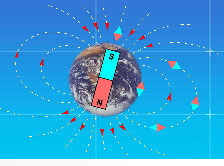 Cup Magnets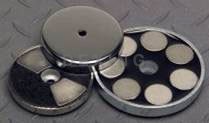 Assembled of a round Chrome ( or Nickel, Zinc )plated steel cup and a ceramic ring magnet inside, bonded together and there is a center hole on the steel cup. Similar in design to shallow pot magnets, these magnets are wide and shallow. With the north and south poles on the same plane, cup magnets are great gripping magnets, especially on thin sheet metal surfaces. These thin ceramic magnets have a deep flux field, which makes them great for many varied uses. ?To be Supplied with a center hole to increase their flexibility in use.
Note: Available threaded, with studs, or with j-bolts upon request at a nominal up charge .
Neodymium Cup Magnets

Model
Part No.
Diameter
Height
Hole Dia
Pull
Pack Qty
in
mm
in
mm
in
mm
lbs
kg
DXS883ND
49508831
2-5/8
66.7
3/8
9.5
1/4
6.4
200
91
1
Material - Neodymium Iron Boron. Max temp - 80¡ă Celcius
Note: Special dimension could be customized according to the customers¡¯ requirement.
Product: Cup Magnets 1 | Cup Magnets 2 | Cup Magnets 3 | Cup Magnets 4 | Cup Magnets 5 | Cup Magnets 6 | Cup Magnets 7 | Cup Magnets 8
Cup Magnets 1

Model
Cup
Magnet
coating
Pull Force(N)
Material
A
B
C
DXCM06-32
Fe37
32
6
6
Ferrite
Cr
65
DXCM06-36B
Fe37
36
7
4.8
Ferrite
Ni
70
DXCM06-45
Fe37
45
10.3
4.5
Ferrite
Zn
70
DXCM06-45A
Fe37
45
10.3
7
Ferrite
Ni
70
DXCM06-45B
Fe37
45
10.3
4
Ferrite
Ni
70
DXCM06-50
Fe37
50
10.5
8.5
Ferrite
Zn
180
DXCM06-51
Fe37
51
6.3
4.7
Ferrite
Cr
60
DXCM06-51.6
Fe37
51.6
7.85
5.2
Ferrite
Cr
180
DXCM06-53
Fe37
53
11
6.5
Ferrite
Zn
180
DXCM06-53A
Fe37
53
10.3
4
Ferrite
Ni
180
DXCM06-55
Fe37
55
11
4.5
Ferrite
Zn
180
DXCM06-60.2
Fe37
60.2
9
8
Ferrite
Cr
220
DXCM06-60.3
Fe37
60.3
8.9
6.4
Ferrite
Cr
190
DXCM06-63
Fe37
63
14
6.5
Ferrite
Zn
290
DXCM06-67
Fe37
67
9.5
6.3
Ferrite
Cr
265
DXCM06-67B
Fe37
67
10.8
10.16
Ferrite
Zn
355
DXCM06-71
Fe37
71
15.3
10.5
Ferrite
Zn
400
DXCM06-71A
Fe37
71
9.5
6.3
Ferrite
Cr
400
DXCM06-76
Fe37
76
12
6
Ferrite
Zn
260
DXCM06-79.5
Fe37
79.5
11
8.3
Ferrite
Cr
350
DXCM06-80
Fe37
80
18
6.5
Ferrite
Zn
540
DXCM06-80A
Fe37
80
10.5
7.2
Ferrite
Cr
350
DXCM06-80B
Fe37
80
11.11
9.525
Ferrite
Cr
300
DXCM06-80C
Fe37
80
12.7
10.16
Ferrite
Zn
450
DXCM06-81.3
Fe37
81.3
10.5
10
Ferrite
Ni
360
DXCM06-81.3A
Fe37
81.3
11
7.1
Ferrite
Cr
360
DXCM06-81.3B
Fe37
81.3
10.8
12.7
Ferrite
Cr
360
DXCM06-83
Fe37
83
18
10.5
Ferrite
Zn
600
DXCM06-88
Fe37
88
18
8.5
Ferrite
Ni
550
DXCM06-95
Fe37
95
12.7
12.7
Ferrite
Cr
620
DXCM06-96.3
Fe37
96.3
12.7
9.6
Ferrite
Cr
600
DXCM06-100A
Fe37
100
22
10.5
Ferrite
Cr
680
DXCM06-124
Fe37
124
12.7
12.7
Ferrite
Cr
700
DXCN06-20
Fe37
20
4
3.1
NdFeB
Zn
80
DXCN06-25
Fe37
25
7
6
NdFeB
Zn
100
DXCN06-36
Fe37
36
7.1
4.8
NdFeB
Zn
250
DXCN06-40A
Fe37
40
8
5.5
NdFeB
Zn
200